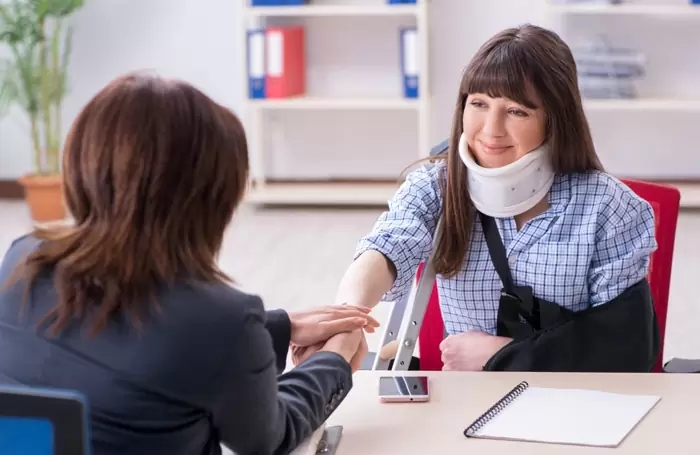 It is difficult to go through severe challenges on our own, especially when those challenges involve being in an accident. When it comes to solving accident lawsuits on your own, it becomes straining and stressful. However, pursuing justice for your injuries does not have to be stressful when you reach out to a personal injury lawyer to help your case. There is no need to worry about the cost and fees as it will not be an issue in some cases due to specific instances where payment is not obliged until the case has been resolved and compensation is received. Don't risk your compensation, consult a Bakersfield injury lawyer to make the process and fight worthwhile.
Our Bakersfield Injury Lawyers help their clients hold liable parties accountable for the negligent acts that have caused injuries and ensure their client's compensation. Regardless of the complexity of your situation, our legal professional injury attorneys will assist with your case. A legal representative will always fight for your case until compensation is ensured. Don't struggle alone as an accident victim; reach out to an experienced injury attorney to fight for your justice. Below will be the following benefits of hiring a Bakersfield accident attorney.
Benefits of Hiring a Lawyer
Injury Lawyers are experts behind cases of work; hiring a Bakersfield injury attorney to assist in filing a lawsuit for compensation only will they understand the specific legal procedures to do so. There may be instances where hiring a legal professional is not required. However, in terms of being involved in an accident, it is only wise to search for a personal injury lawyer to help resolve your case. Additionally, one must consider some requirements before searching for an injury attorney.
Legal Knowledge
Injury lawyers require the skills to handle legal issues of accident lawsuits accordingly. Therefore, when representing your case, it is essential to search for an attorney with the practical knowledge of law procedures and judicial systems. A knowledgeable accident attorney will only benefit and legitimate your case moving forward through the filed lawsuit.
Experience
Experience is crucial when searching for a personal injury attorney; this will determine your case's organizational and ambiguous skills. In addition, having set experiences with different accident cases portrays the case's chances of success or failure before the trial begins. Finally, remember that lawyers might have come upon a case similar to your own, which means they will be familiar with the following procedures.
Legal Counsel
Since lawyers are the experts here, they're the best people to turn to for legal counsel, for which given advice should be considered seriously and positively. A lawyer can help you understand how the law impacts your situation and recommend the appropriate legal options for your case.
Lawyers understand Court Protocol
You must conduct yourself in a certain way in courts, meaning you can blunder here if you do not have a legal background. Filing a case can also be challenging considering the paperwork clients must have completed beforehand; a procedural mistake can infuriate the jury and adversely impact your case.
Legal Connections
Lawyers have networks of professionals they turn to for various reasons, such as investigators, doctors, accountants, and others. In addition, experienced lawyers understand the psychology of the jury they work with, meaning they know what works for the jury.
Qualities of a Competent Lawyer
The quality of good lawyers includes:
Competent lawyers are compassionate to clients.
A lawyer must be an excellent communicator.
Your lawyer should be widely experienced.
You should hire a lawyer after evaluating their success rate in past assignments.
Overall, accident claims made by the client should be approached cautiously. The best way to handle accident claims is by consulting an injury lawyer.