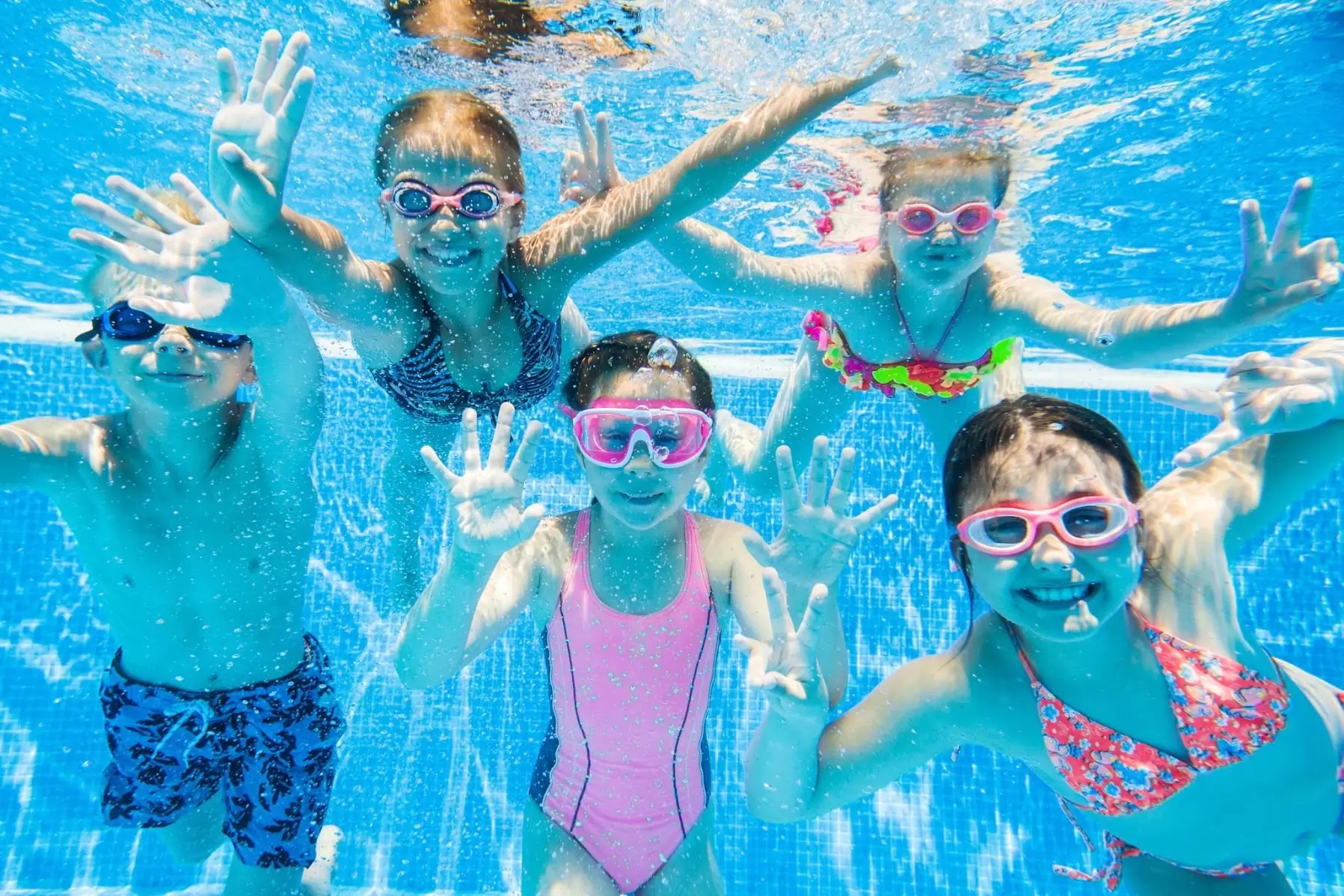 With the end of school upon us, neighborhood swimming pools are opening up and welcoming families for another fun, summer season. However, nothing puts a damper on summer plans like an unexpected injury in or around the pool. The American Red Cross has issued some general safety precautions to bring awareness to pool safety and each person's role in preventing an accident.  As you head into the summer months, familiarize yourself and your family with these safe and healthy swimming behaviors for a longer, more enjoyable season ahead.
Follow these safety tips to help your family stay safe in the water during these hot, summer months:
Swim in designated areas supervised by lifeguards or adults that are experienced swimmers.
Use the buddy system; do not allow anyone to swim alone.
Teach children to always ask permission to go near water.
Adult supervision at all times. Never leave a young child unattended near water.
Have young children or inexperienced swimmers wear U.S. Coast Guard-approved life jackets around water, but do not rely on life jackets alone.
Make sure everyone in your family learns to swim well. The City of Bakersfield offers American Red Cross Learn-to Swim lessons.
If you have a home pool, secure it with a fence or other appropriate barriers. Many child injuries or deaths around the water occur when the child was out of sight for less than five minutes and in the care of one or both parents at the time.
Stay alert! Avoid distractions when supervising children around water.
If a child goes missing, check the water first. Seconds count in preventing death or disability.
Have appropriate rescue equipment on hand, such as tools capable of reaching or throwing, a cell phone, life jackets, and a first aid kit.
Call 9-1-1 immediately if an accident or injury occurs.
Protect your skin from the sun. Limit the amount of direct sunlight you receive between 10:00 a.m. and 4:00 p.m. and wear sunscreen with a protection factor of at least 15 and reapply regularly.
Drink plenty of water regularly, even if you're not thirsty. Avoid drinks with alcohol or caffeine  that may cause dehydration or impair judgment.
Enroll in Red Cross home pool safety, water safety, first aid and CPR/AED courses to learn how to prevent and respond to emergencies.
The benefits of swimming are numerous. By remaining alert and proactive about pool safety, your family can enjoy a safe and enjoyable summer break.
If someone you know is injured in or around the pool due to another person's negligence, contact The Personal Injury Lawyers at The Law Offices of Young Wooldridge, LLP. A personal injury lawyer at The Law Offices of Young Wooldridge, LLP can inform you of legal options you may not know you have.