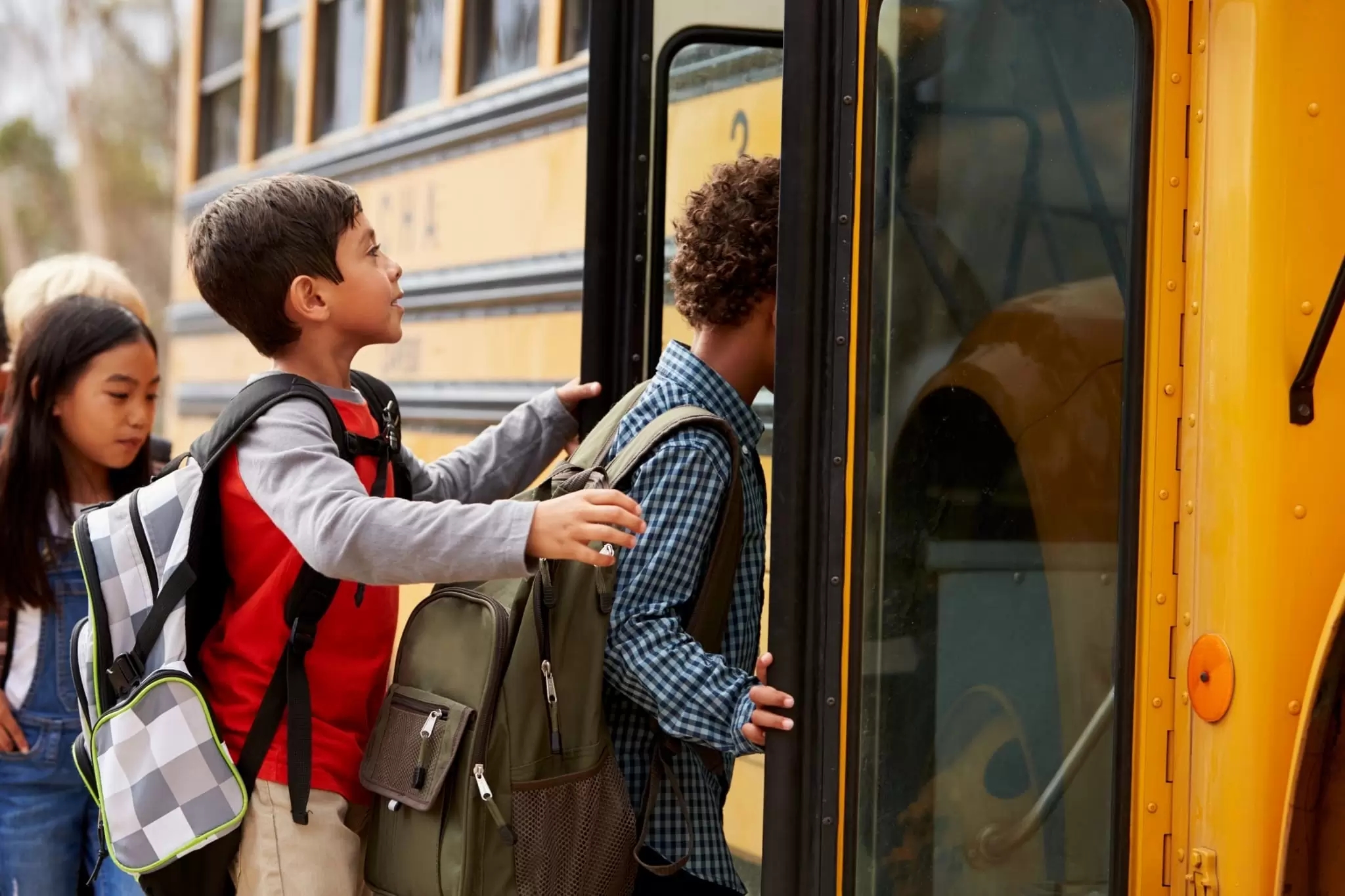 An experienced Personal Injury Lawyer can inform you of your rights if your child is injured on a school bus due to negligence. 
School buses are the safest form of travel for children going to school. By taking an average of 36 cars off the road per bus, school buses aren't only decreasing car accidents for children, they're decreasing traffic and subsequent accidents, in general. However, as with any motor vehicle, school bus accidents do occur. According to the National Highway Traffic Safety Administration, four to six school-age children die each year and about 17,000 children are treated in hospital emergency rooms for injuries associated with school buses.
School bus injuries can occur when children are riding the bus, getting on or off the bus, or just standing near the bus. Understandably, some parents can be apprehensive about putting their children on school buses each day. To help dissuade some of their concerns, parents can follow and talk about some recommended practical safety measures with their school-aged children before sending them off to ride the bus.
To limit risk and ensure the safest ride to school for your child, teach them to practice these safety guidelines:
When Riding the Bus:
If seat belts are available on the bus, buckle up.
Stay in your seat. Wait until the bus has come to a complete stop before exiting.
Don't yell, speak loudly or make abrupt noises that may distract the driver.
Keep your hands, arms, and heads inside the bus at all times.
Getting On and Off the Bus:
Stand away from the street as the bus approaches.
When crossing the street before boarding or after exiting, teach kids to make sure the bus driver indicates it is safe to cross. Children should always walk in front of a school bus. Teach them to look left, right and left again before crossing.
Bus Stop Safety:
Walk children to the bus stop and wait with them until the bus arrives.
Make sure that your bus stop and the children waiting are highly visible to other neighborhood drivers.
Drivers should always exercise extreme caution around school buses. Although motorists are required, by law, to stop and wait for a school bus and exiting or boarding children, more school-aged pedestrians are killed in the hour before and after school than any other time of day. Every motorist should expect that children boarding or exiting the bus are not paying attention to other vehicles as they cross the street.
If you or someone you love has suffered a personal injury involving a school bus, contact the Personal Injury Department at The Law Offices of Young Wooldridge, LLP. A personal injury lawyer at The Law Offices of Young Wooldridge, LLP can inform you of legal options you may not know you have.