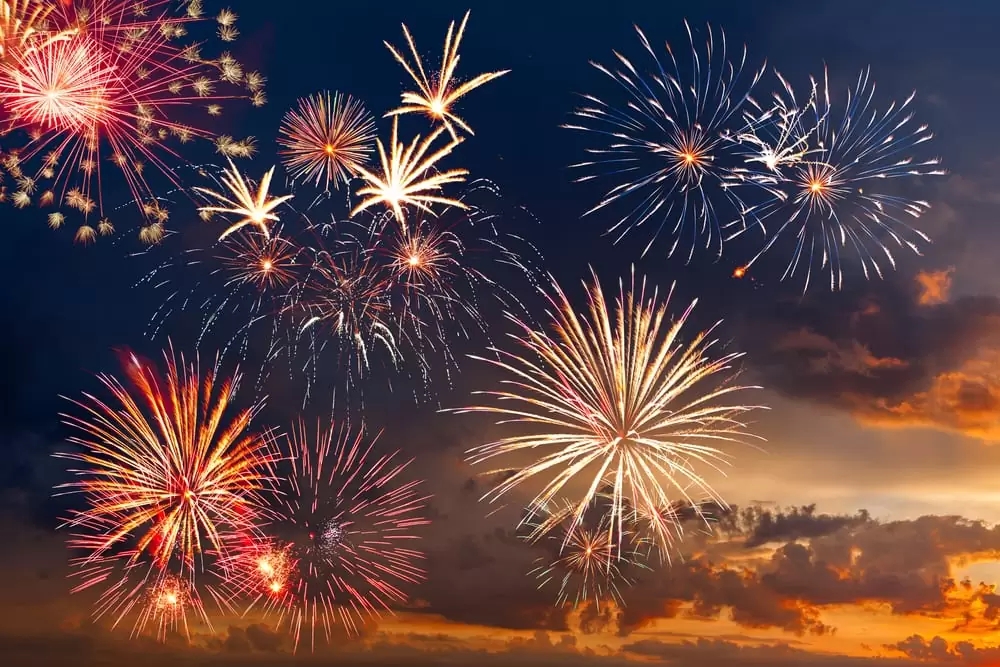 Personal Injury Lawyer | Safe Celebrating: A Guide to Safely Handling Personal Fireworks
Contact an experienced Personal Injury Lawyer if you are injured this July 4th while celebrating. They can inform you of your rights. For many Americans, fireworks are synonymous with Independence Day celebrations. Like apple pie and backyard barbeques, lighting a few personal fireworks for the neighborhood kids is a time-honored tradition. With the use of fireworks so ingrained in our idea of July 4th celebrating, it can seem simple and safe pastime to partake in. However, the dangers of fireworks are so threatening that the National Fire Protection Association (NFPA) is firmly opposed to the use of consumer fireworks altogether.
Let's look at the facts:
Consumer fireworks start an average of 18,500 fires each year including structure fires, vehicle fires and others.
Fireworks related fires account for an average of $43 million in direct property damage.
In the month surrounding July 4th, approximately 280 people are seen in emergency rooms across the U.S. for fireworks related injuries.
Children younger than 15 account for one-third of fireworks injuries.
In at least 10 states, consumer fireworks are restricted or banned completely.
Safety organizations like the NFPA, National Safety Council (NSC) and the Consumer Product Safety Commission (CPSC) recommend that Americans only enjoy fireworks displays that are handled by the pros.
If you still feel the need to partake in fourth of July pyrotechnics, be sure to take the following safety precautions to reduce your risk of an Independence Day disaster.
Never let children play with fireworks. Sparklers burn at an alarming 1,200 degrees. That's hot enough to melt some metals. Instead, have adults light sparklers and put on a show for children. Always make sure that you explain the dangers of fireworks to little ones before starting the show.
Always keep water nearby. Keep a bucket of water nearby for immediate dowsing if a fire does break out. Have the hose handy should you need more.
Put fireworks remains and any malfunctioning fireworks in water before discarding them. Trash can fires can occur from still smoldering pieces.
Never use fireworks when impaired by alcohol. If you've been celebrating with alcohol, don't celebrate with fire.
Only light fireworks away from people, houses and other flammable materials. As mentioned above, cars and other property are at risk around fireworks.
Only light one device at a time and never relight a dud. Make sure to get a safe distance immediately after igniting fireworks and never stand directly over fireworks while lighting them.
Store and transport fireworks safely. Never carry fireworks in your pocket where friction can cause them to ignite. Store fireworks in a cool dry place in the home.
Never purchase illegal fireworks. M80's, M100's, blockbusters and quarter pounders were banned in 1966 but still account for injuries each year. Illegal fireworks will be wrapped in brown paper and will not have consumer warnings clearly displayed on them.
This fourth of July, protect your friends and family by establishing strict personal fireworks safety measures at your celebration. You can enjoy the festivities longer if you aren't making an unnecessary trip to the emergency room.
If you, or someone you love has been injured by personal fireworks, contact The Personal Injury Department at The Law Offices of Young Wooldridge, LLP. A personal injury lawyer at The Law Offices of Young Wooldridge, LLP can inform you of legal options you may not know you have.