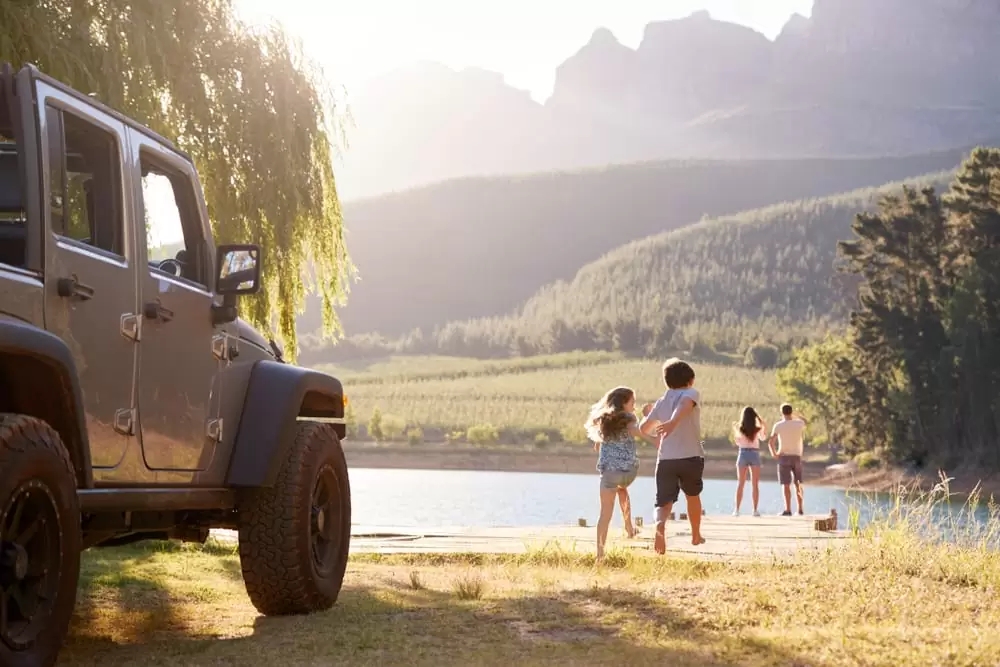 Personal Injury Lawyer│According to the 2019 AAA Travel survey, more than 100 million Americans are planning to take a family vacation this year. Two-thirds of these family travelers will get away from home during the summer, making it a popular time for family road trips. Truly one of the best ways to travel, the time-honored road trip makes the journey just as exciting as the destination. However, child meltdowns, vehicle breakdowns, and car accidents can bring the fun to a screeching halt. The Road Trip Safety Checklist below will ensure that your vacation goes as smoothly as possible.
Service Your Vehicle
About a week before you set out on the open road, take your vehicle into your local service station for a tune-up. Let them know that you're planning a road trip. You'll be asking a lot of your car as you travel in hot weather for several hours every day. Ensure that it has what it needs to function at peak performance. The National Highway Travel Safety Administration(NHTSA) recommends that you service these areas:
Battery
Lights
Belts and Hoses
Fluids
Wipers
Tires
Air Conditioning
Pack An Emergency Roadside Kit
If you've performed the above tune-up, it's not likely that you will be stranded roadside during your trip. However, it's always a good idea to prepare for even the worst case scenario. Put together an Emergency Roadside Kit that can tackle several needs in a tough situation. Include the below items:
Fully charged phone
Flashlight
First aid kit
Jumper cables
Tire pressure gauge
Jack for changing tires and a tire iron
Work gloves
Duct tape
Jug of water and paper towels for cleanup
Windshield washer fluid
Food, drinking water and medicines
Towels and blankets
Map
Check That All Child Seats Are Secured
You probably installed your child's car seat long ago. How often do you check to make sure it's secured tightly in the car? After packing up and moving items into places that are usually unused into your vehicle, car seats can loosen and shift. Take a minute to unhook and reinstall your child seats. Keeping the little ones secured should be one of the highest priorities on your checklist.
Make A Plan With Frequent Stops
Speaking of those little guys, any parent can tell you that children need regular breaks on long drives. Not only that, but your car will thank you too. Half the fun of a road trip is what you see along the way. So, take advantage of the break time and see some local attractions. Pack a picnic lunch instead of hitting the fast food drive through. Plan your trip and your stops in advance so that you don't miss any highlights along the way.
Share The Road
As you probably know, you won't be the only person road tripping this summer. Motorcycles, bicyclists and even pedestrians will be more present during these warmer months. Although anyone who uses the road shares certain responsibilities to keep everyone safe, these three groups are far more vulnerable without the protection of an enclosed vehicle around them. Use caution, exercise patience, and be mindful when you need to share the road.
Stay Alert
One of the most important things you should do before any long drive is to get a good night's sleep. Fatigue can be deadly on a road trip. Being awake and alert will improve not only your mood but also your ability to enjoy the drive. Stay off of cell phones and other screens while driving. Save these activities for the next time you make a pit stop. Fill up while stopped and make a pledge not to eat while driving. Allow another passenger to assist youngsters in the backseat while you keep your eyes, and mind, on the task of driving.
If you, or your loved ones, have been hurt in an auto accident, contact The Personal Injury Department at The Law Offices of Young Wooldridge, LLP. A personal injury lawyer at The Law Offices of Young Wooldridge, LLP can inform you of legal options you may not know you have.