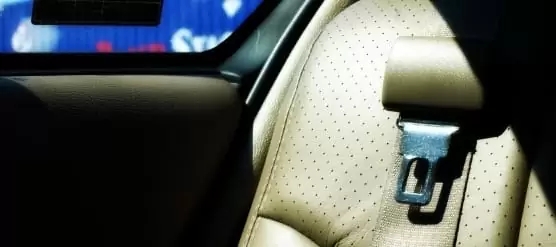 The National Highway Traffic Safety Administration (NHTSA) has kicked off its annual Click It or Ticket campaign, aimed at increasing the rate of seatbelt use in the United States. The campaign started on Monday, May 19, 2014 and ran through June 1,2014.
Occupant safety is critical during an automobile accident. The seatbelt remains an effective means of reducing injury and avoiding fatality. In January, NHTSA released its latest figures on seatbelt use. The data, covering 2013, shows seatbelt use remained stable across the United States, hovering at about 87 percent. Points of the report include:
Seatbelt use increased for motorists traveling in heavy traffic.
Motorists are more likely to use seat belts in states where primary enforcement laws are in effect.
As seatbelt rates increase, rates of unrestrained passenger fatalities decline.
In 2013, NHTSA took aim once again at seatbelt interlock as part of its Significant and Seamless initiative. In this campaign, NHTSA seeks to partner with automobile manufacturers to introduce life-saving technologies in cars.
Seatbelt interlock mechanisms disable a car from being driven if passengers are not wearing restraints. While the measure would improve seatbelt use, it is unclear how motorists might react to a technological requirement to buckle up.
This year, the National Transportation Safety Board (NTSB) also placed a focus on occupant protection. From creating survivable vehicle space in an accident, to developing rules that require restraints for infants on airplanes, the NTSB supports the use of restraints across all modes of transportation in this country.
Seatbelts are an easy way to help yourself, and your family, in the event of an accident. Though you cannot stop others from negligent behavior, you may help loved ones survive an accident by using seatbelts.
If you or a loved one is injured in an automobile accident in Bakersfield, speak with experienced personal injury attorney at The Law Offices of Young Wooldridge, LLP.
A personal injury attorney at The Law Offices of Young Wooldridge, LLP can inform you of legal options you may not know you have. If you or a loved one has experienced an injury or wrongful death due to someone else's negligence, contact The Personal Injury Department at The Law Offices of Young Wooldridge, LLP.
Call today for a confidential consultation – 661.327.9661
Like us on Facebook for more information.
Photo Credit: Drewwh via Flickr Creative Commons