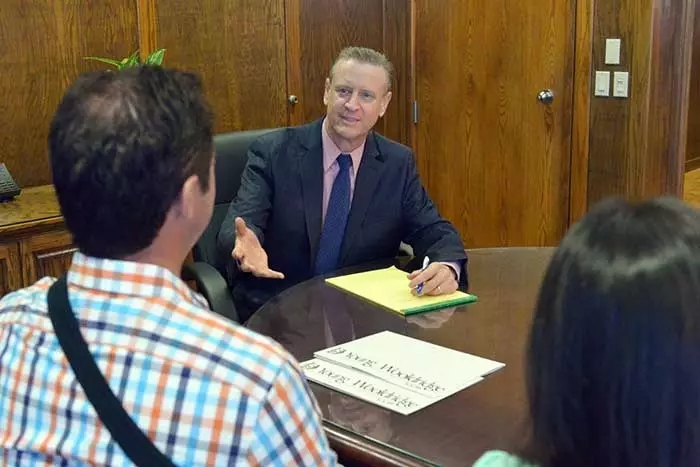 Slip and falls are some of the most common accidents people endure. Fortunately, not every slip and fall case leads to injuries. If you fell on someone else's property and suffered a severe injury, you might ask yourself, Do I need a lawyer for a slip and fall case?
The best way to know if you have a slip and fall case is to ask an experienced California personal injury lawyer about your rights. Talking to a knowledgeable lawyer for a slip and fall claim from The Law Offices of Young Wooldridge, LLP could help you understand all your legal options and devise a successful case strategy so you can recover your financial losses as well as pain and suffering.
Why You Need a Lawyer for a Slip and Fall Case in California
People might hold a misconception that slip and fall liability is obvious. If recovering damages for a slip and fall claim were that easy, no one would need a lawyer for slip and fall cases. A seasoned California slip and fall lawyer will fight to prove that you fell and injured yourself due to another person's negligence.
Filing a claim for a slip and fall injury means that you have to prove under California law that:
The premises owner or occupier knew, or should have known, about a dangerous condition on the premises;
The person in control of the premises failed to repair or warn others about the dangerous condition; and
The failure of duty on behalf of the person in control over the premises led to the victim's injuries.
Having a dedicated California personal injury attorney represent you in your slip and fall case is essential to hold all parties liable who caused you to fall. Filing a claim for a slip and fall injury without a qualified slip and fall lawyer on your side could severely jeopardize your chances to recover fair and just compensation for your injuries.
Dangerous Conditions that Lead to Falls
Dangerous conditions are everywhere. As a result, we represent individuals who have fallen and sustained severe injuries from hazardous conditions such as:
Food and liquid spills;
Damaged sidewalks;
Debris;
Potholes;
Loose or poorly maintained carpeting;
Plumbing failures;
Broken, dilapidated, or missing handrails;
Floors that are broken or in disrepair;
Furniture that is broken; and
Unguarded construction site holes.
We expect that people who own or control property will protect visitors against injuries from these dangerous conditions. If not, we will aggressively pursue all legal options to maximize your financial recovery.
Slip and Fall Defenses
Slip and fall cases are one of the most hotly contested personal injury actions in California. Insurance companies contest slip and fall claims on two grounds. First, the insurance defense attorneys for property owners often argue that the landowner did not notice the dangerous condition or is not legally liable for the victim's fall. Second, the insurance companies attack the victim and blame them for their injuries.
Denying Liability
A landowner is liable for a slip and fall injury only if they failed to make their premises reasonably safe. They do not have to guarantee no one will get hurt. Additionally, the property owner must have reasonable notice of the defective condition. In other words, they are not liable for a defective condition that arose only a short time before you fell.
Issuing warnings can protect the landowner from liability. A landowner cannot allow a hazardous condition to exist permanently on their property. However, they could warn people about the dangerous condition until they make the necessary repairs.
Blaming the Victim
If you ask yourself, Do I need a lawyer for a slip and fall case? you should consider the insurance companies' common defense tactics before deciding to try to represent yourself. Insurance companies aggressively defend their bottom line by blaming the victim.
Insurance defense lawyers often blame the victim for getting hurt by arguing that the fall was the victim's fault. The landowner might not be liable if the dangerous condition was open and obvious and you did not take adequate precautions to prevent yourself from falling.
Insurance companies will also scrutinize your injuries and look for ways to reduce liability. Insurance companies often argue that a victim's injuries were not as severe as the victim claimed or were actually old injuries.
Possible Damages in a Slip and Fall Case
If you wonder, Do I have a slip and fall case? You should consider your legal damages.
Damage claims depend on the particular case. Generally, a slip and fall victim may recover financial compensation for:
Medical losses,
Future medical expenses,
Lost salary or wages,
Lost future earning capacity,
Out-of-pocket expenses,
Pain and suffering, and
Punitive damages, if appropriate.
Punitive damages are available for reckless or intentional conduct by the landowner. Simple negligence forms the basis for most slip and fall claims.
Limited Time to File a Damage Claim
If you are considering filing a claim for a slip and fall accident, you must understand the time limitations under California law. California has a two-year statute of limitations for personal injury claims. Therefore, you must file your case in court on or before the second anniversary of your fall. You will most likely lose out on your chance to recover your losses if you miss that deadline.
Expert Legal Advice for Your Slip and Fall Case
The Law Offices of Young Wooldridge, LLP's lawyers for slip and fall cases, have the expertise you need to recover fair and just compensation for your injuries. For over 80 years, The Law Offices of Young Wooldridge, LLP has delivered high-quality personal injury advocacy for their clients. You can rely on The Law Offices of Young Wooldridge, LLP's slip and fall personal injury lawyers to fight for you and your family. Call The Law Offices of Young Wooldridge, LLP today at 661-327-9661 to talk with a California slip and fall lawyer who can help you answer the question, Do I need a lawyer for a slip and fall case?