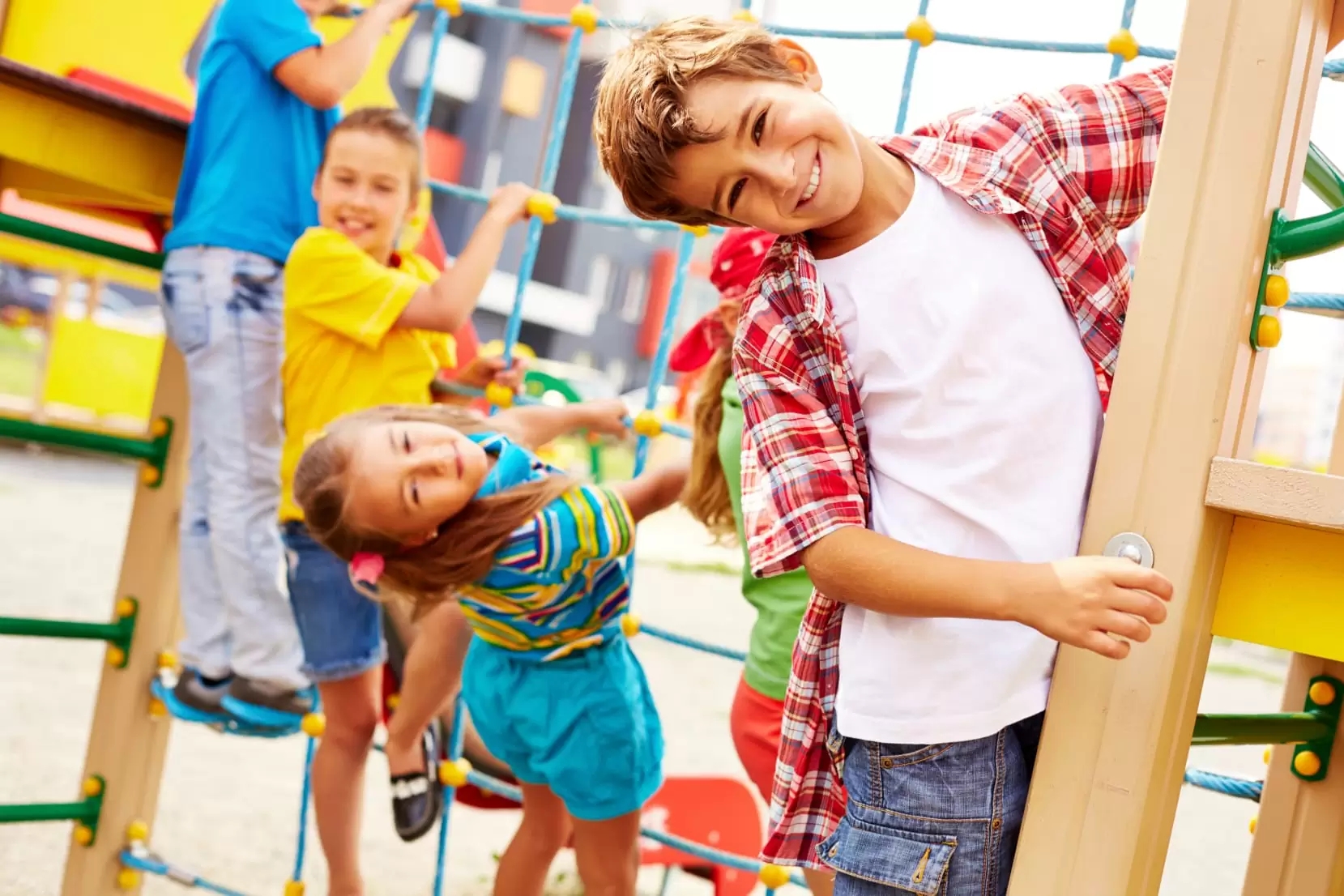 Keeping Your Child Safe on the Playground
The Playground is an exciting place. It gives children an adventurous place to play and use their imagination while providing an opportunity for teachers, parents and caregivers to let kids spend pent up energy in a productive and creative way. Little bodies, brains and social skills are hard at work when on the playground. To guarantee many more years of healthy playground play in the future for your children, it is important to keep your child safe on the playground.
Think about the following tips next time you and your little one hit the playground.
Playground Equipment Only
Between 2001 and 2008, the Consumer Product Safety Commission investigated 40 deaths associated with playgrounds. Twenty-seven deaths were related to strangulation, often involving a foreign object or object from home. Drawstrings, pet leashes and jump ropes do not mix well with playground equipment. Leave these items in the car or at home and make sure to dress appropriately.
Ensure Protective Surfaces
The asphalt and concrete playground surfaces of the old days are gone. Or at least they should be. Falls account for 44% of playground injuries. Falls from playground equipment can lead to traumatic brain injuries (TBIs). Play in areas with impact absorbing surfaces like pea gravel, wood chips, sand or rubber.
Quick Safety Inspections
Doing a quick safety check when you arrive at the playground can go a long way. Make sure any heights have appropriate railings or enclosures. Encourage kids to go down the slide feet first and always monitor children on monkey bars. Thirty-six percent of injuries are attributed to monkey bars alone. Make sure children under four play on age-appropriate equipment and know to never run in front of swings.
Explain the Right Way to Play
Before stepping onto the playground, remind children of the safest playground behavior. Let them know that doing cartwheels from heights, running up a slide and swinging on their belly can turn bad quickly. Encourage kids to use the playground as it was intended to avoid scrapes, bangs and bruises or worse.
The playground is an excellent place to watch your little one blossom. Take some time to make yourself aware of playground dangers so that your family can continue to enjoy the freedom and fun a playground offers.
If you someone you know was injured on a playground, contact a Personal Injury Lawyer at The Law Offices of Young Wooldridge, LLP. A personal injury lawyer can inform you of legal options you may not know you have.