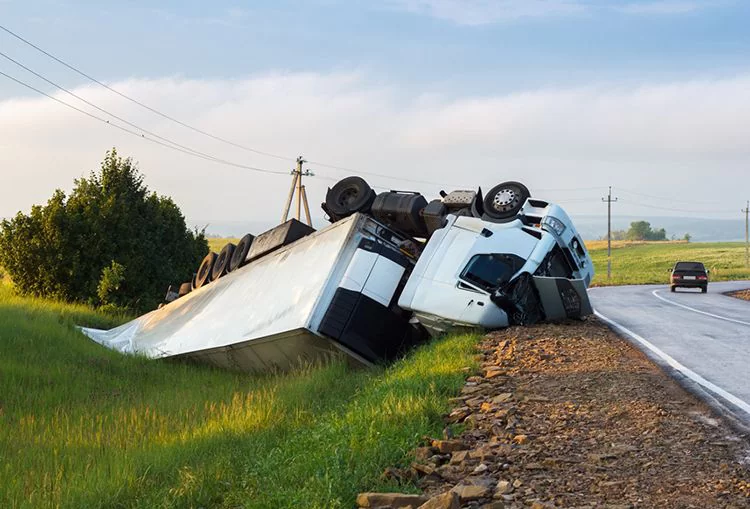 Any vehicle accident can lead to trauma, however, one of the scariest accidents anyone may be involved in is with a big rig truck. There are many incidents whereby vehicles are squashed, smashed, run off the road or collide with big rig trucks. All these incidents can occur as a result of a number of different factors. This article will focus on some of the common causes of car accidents involving big rig trucks.
According to info bloom, "the term big rig is a colloquialism for a semi-truck or a tractor trailer, a two-part truck that consists of both a tractor, the truck portion with the engine, and a trailer." Another common term for big rig is semi-truck and includes 10 to 18 wheelers. As shown by the definition these are huge vehicles that may take up the space of one or two smaller vehicles. There are a number of factors that may contribute to a vehicle accident; if you were involved in one, contact a Bakersfield big rig accident lawyer today for legal advice and representation.
Some common big rig accident causes include:
Fatigue and drugs – generally when a driver is tired, they may fall asleep, fail to pay attention or misjudge driving conditions. When a driver is drowsy or tired it directly affects their ability to control the truck, impairs their judgement, slackens their reaction time and could stop a driver from making safe decisions. It is not uncommon for truck drivers to suffer fatigue as a result of long driving hours. Many trucking companies allegedly push for truck drivers to meet deadlines that may require them to drive longer than the legal hours they are required. This results in driver fatigue and accidents. Some drivers use performance enhancing drugs to stay awake longer. However, federal regulations make it a must for trucking companies to test their drivers for alcohol and drugs as part of a condition of their employment. Such drug tests are carried out randomly for drivers who are on duty. More so such tests must be conducted when a driver is involved in any accidents that result in a fatality.
Driver error – the cost paid by a small vehicle when the driver makes an error may be skidding off to the side of the road. However, the consequences of driver error when driving a truck are more severe. When a driver takes a curve too fast, speeds excessively or fails to monitor blind spots this could result in a collision, jackknifing or the truck rolling onto its side.
Equipment problems – a common cause of truck accidents is mechanical or equipment failures. Manufacturing defects or design errors can result in an accident. Where equipment is not properly maintained this could lead to accidents. Mechanical problems can include depowering the front brakes so as to reduce the expense of the wear and tear of the tires and brakes. Failure to load and secure cargo properly could contribute to a truck rolling over. Where the trailer is not properly attached to the truck, this increases the chances and risks of the vehicle jackknifing.