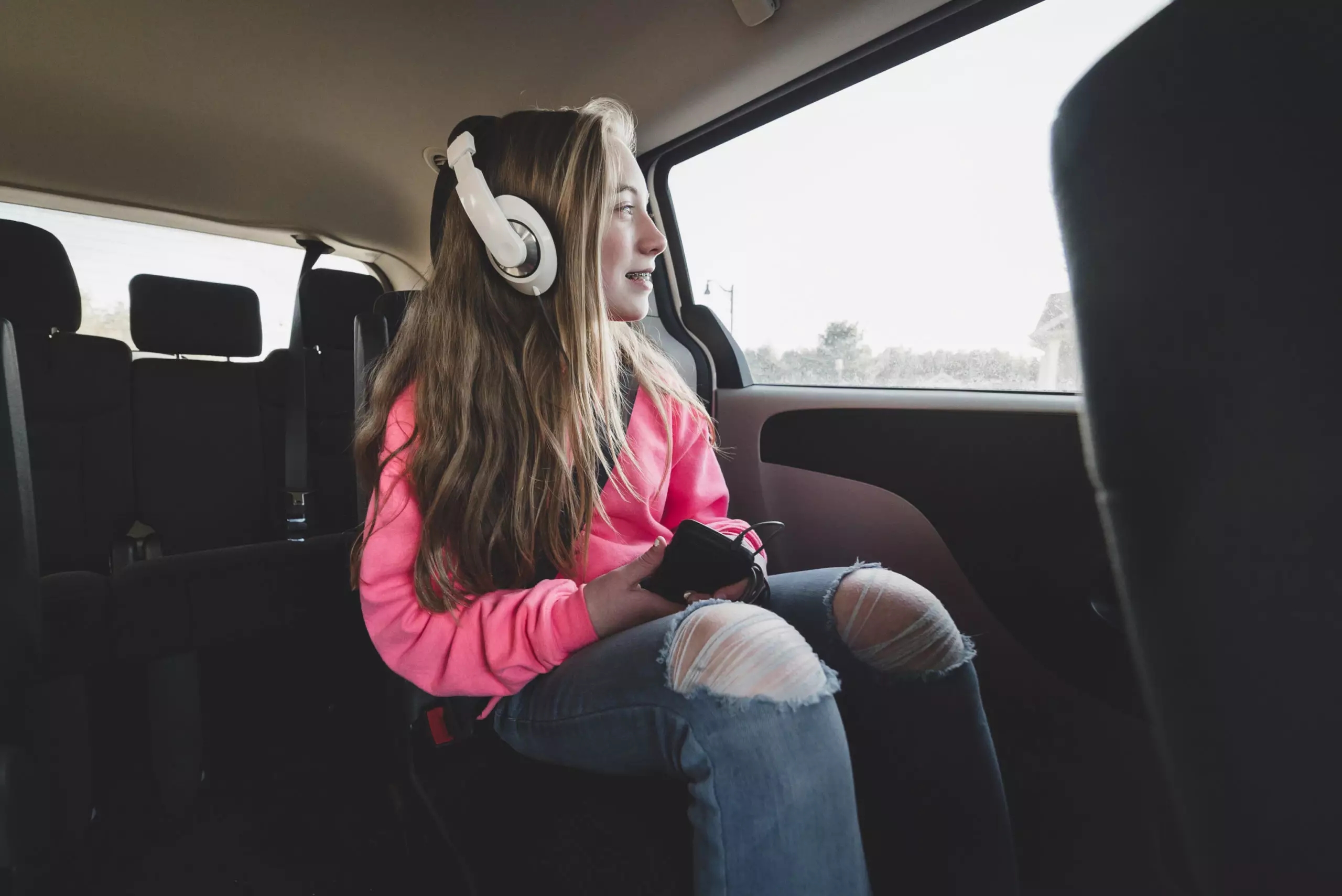 Tween Car Safety Guidelines
You read a lot about infant and small child car seat safety. There is always an emphasis on teen drivers. What about the kids in the middle? How do we protect the group that early elementary kids call the "big kids"? But over five years, 1,552 kids between the ages of 8 and 14 died in motor vehicle crashes. Tragically, almost half of them were not buckled in. Personal injury lawyers frequently see cases where injury or death could have been prevented if the injured party was wearing a properly-fitted seat belt. To avoid these situations, parents need to practice diligent safety for their kids while shuffling them from school to extracurricular activities and from the movies to sleepovers with their friends.
Tweens
If you don't have any, you may not be familiar with the term "tween", a word that encompasses kids ages 8 through 12. These increasingly independent and inquisitive life explorers are learning who they are and what interests them. They're transitioning away from the safety of their parents faster than some may like.
Tweens are a busy group with active social lives, increasing school demands, and the inability to ferry themselves from place to place. Parents spend a great deal of time playing chauffeur to tweens and their friends. Having a plan in place to keep this group safe in transit just makes sense. We'll discuss some of the challenges tween passengers face and what parents can do to keep them safe.
Challenges
When parents and caregivers fail to buckle up, children are far less likely to want to wear seat belts.
Tweens are distracted with devices, eating, reading, and other social concerns.
Disorganization, due to lack of maturity and experience, leaves these kids in a rushed, chaotic state much of the time.
Sometimes kids will put their seat belts behind their backs or under their arms because they feel uncomfortable. This could be because they've been prematurely moved from a booster seat.
Burgeoning image concerns make tweens embarrassed by perceived "baby" behaviors.
What You Should Know
Experts advise that children remain in a booster seat until they fit correctly in a regular seat belt. The belt should rest snugly across the chest and never cross the neck. The lap belt should sit high on the hips, not across the belly or midsection. Children typically reach a safe height and weight (4'9″ or taller and over 80 pounds is recommended) for regular seat belts between the ages of 8 and 14.
Children should remain in the back seat, the safest place until they are at least 13 years of age. In the event of an accident, airbags can cause additional injuries to children younger than this.
It is illegal to ride without seat belts in most states, and you can receive a fine for unbuckled minor passengers.
What You Can Do
Always model proper seatbelt safety.
Keep kids in a booster as long as possible. Do not make exceptions or feed into the "uncool" image perception by allowing them out of the booster for special occasions.
Keep kids in the back seat until they are at least 13.
Check every car for proper seat belt fit. Some vehicles may require a booster while others do not.
Never put the car in motion until everyone is buckled up.
Never assume your tween is wearing their seat belt.
Offer short-term rewards and consequences for non-compliance.
Never negotiate on seat belt rules.
Always be consistent in your messaging.
Help to lower the number of tween injuries and fatalities in car accidents by setting hard and fast rules for all passengers in your vehicle.
If you or someone you love has been injured in a car accident, contact The Personal Injury Department at The Law Offices of Young Wooldridge, LLP. A personal injury lawyer at The Law Offices of Young Wooldridge, LLP can inform you of legal options you may not know you have.